Are you an Online Business Interested in Multichannel e-Commerce?
We've created an amazing program to help you make it happen
QUALIFYING FOR THE TRIAL
This trial is only available to select FedEx customers. Not all customers will qualify, but we encourage all current FedEx customers to apply at the bottom of this page.
NO ONBOARDING FEE. FIRST MONTH FREE.
To accelerate the trial, SureDone is waiving its onboard fee (normally $500+), the first month subscription fee (normally $499+ and up to $5,000), including a basic inventory automation (normally $100/month + $300 setup) and also including a basic storefront for those who don't currently have an e-commerce website.
WHAT WE DO
There's lots of information below, but at the high level SureDone is a web based multichannel e-commerce platform that lets you list products for sale, synchronize inventory levels, and consolidate orders and order management into a unified interface. We support eBay Worldwide, Amazon Worldwide, Walmart, BigCommerce and Magento, have an integrated e-commerce storefront, and will be releasing our Jet interface shortly.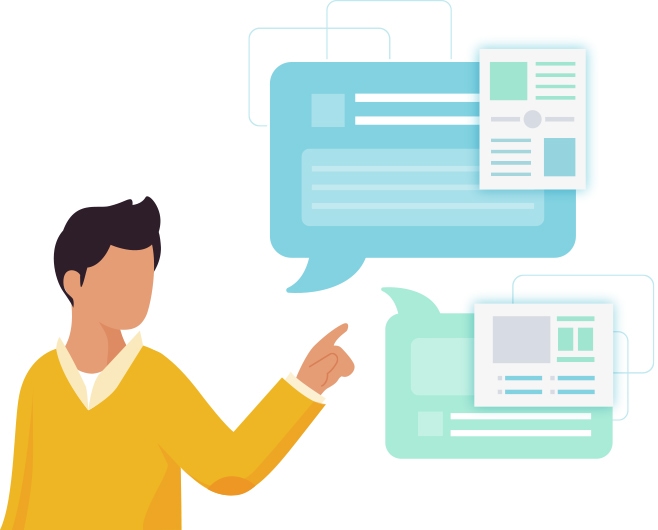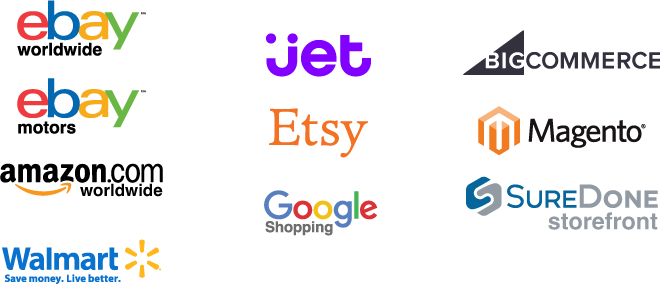 What SureDone Does
SureDone is a web based multichannel e-commerce solution that improves your efficiency and effectiveness when selling across multiple marketplaces or web storefronts.
Store all of your products for sale along with all of their attributes, inventory levels, costs, pricing, pictures and more.
List all of your products or select products to multiple marketplaces like eBay, Amazon, Walmart and more, all with a single click.
As products are sold on one channel, or their quantities are updated inside SureDone, inventory is synchronized across all of the other channels your product is listed on.
When products are sold the orders all come through our software for processing.
In addition, we have numerous interfaces to support a variety of needs:
Bulk management to import or export tens of thousands of items and their associated data.
Automation engine to import product and inventory data from distributors or other systems for synchronization to your marketplaces, and to export orders and financial information on a regular basis.
Integrated EDI for large system and network support of data exchange.
Full documented public API for direct integration into existing applications or extending our platform.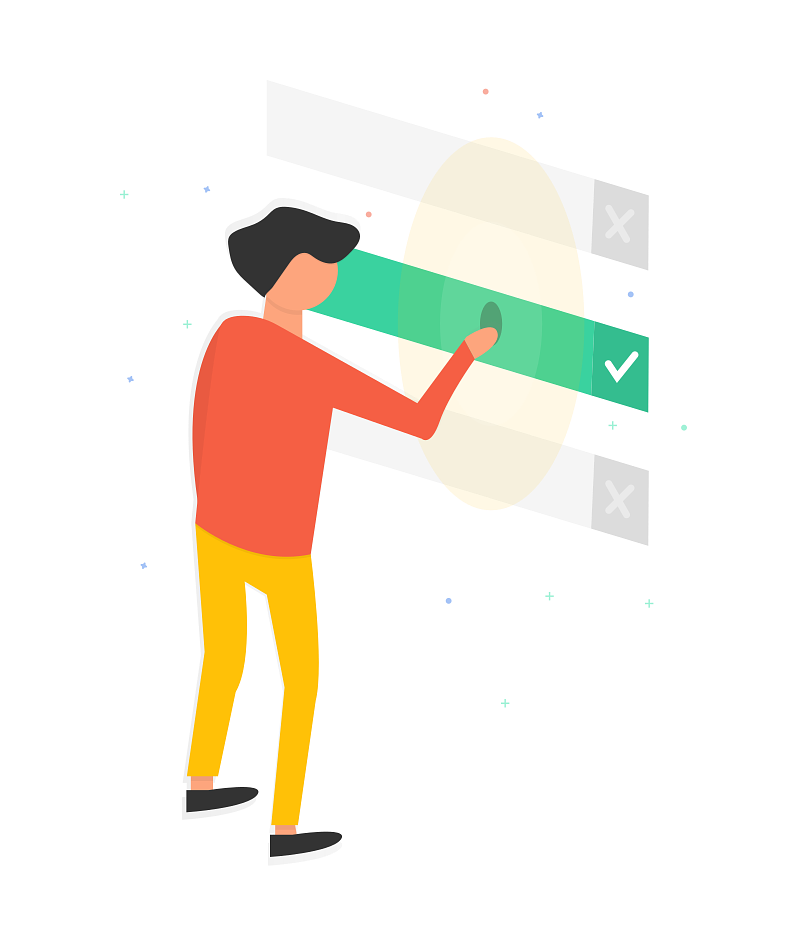 What is Included in the Trial?
SureDone has created a trial program to make multichannel e-commerce easy and affordable for select FedEx customers.
We're waiving the base onboard fee
We're waiving the first month's subscription fee
We're including one free basic (CSV/FTP) inventory automation
We're including a free basic storefront for those who don't have one already
Our base onboard includes:
A comprehensive kickoff call to review requirements, assign tasks and set timelines
e-Learning plus One on One live training
Assisting you in understanding how to organize and structure your data and then getting all selected sales channels populated, linked to SureDone and live
Implementation of the free basic inventory automation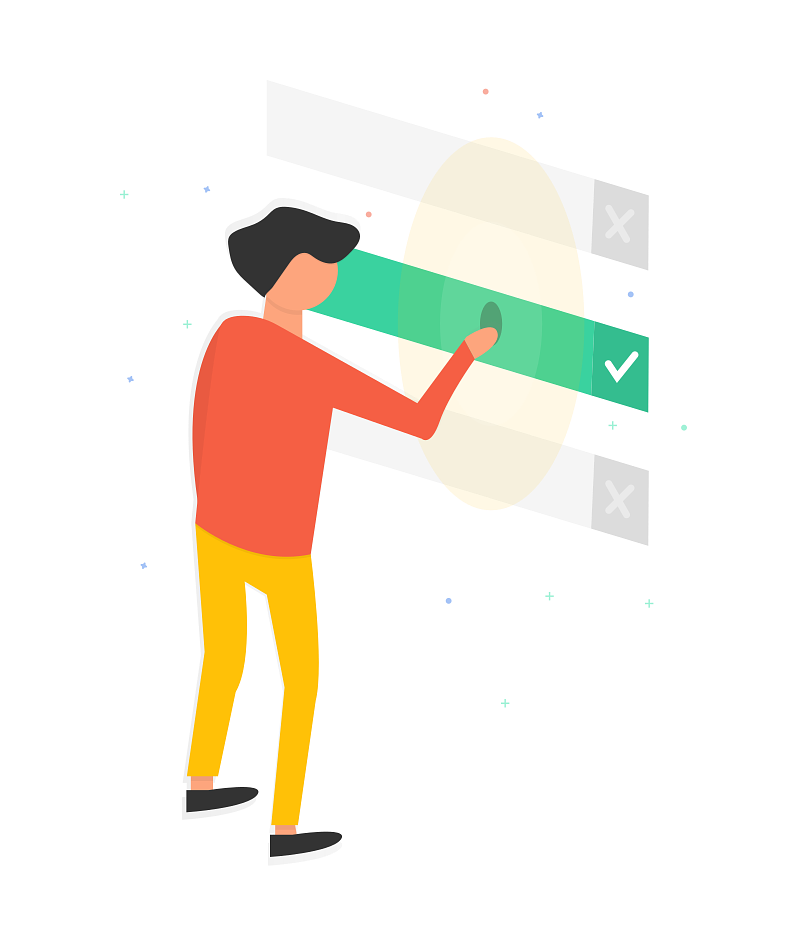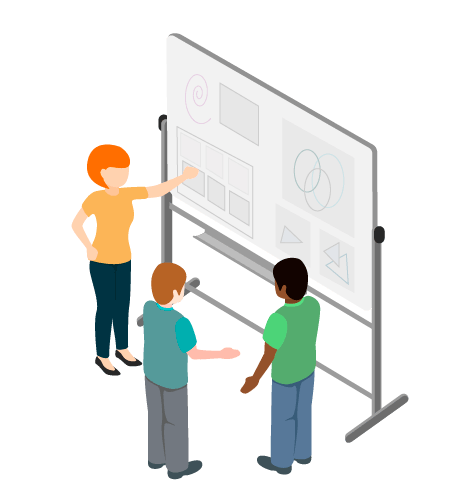 What is Extra?
In this trial program we're including what most companies need. However, we're not interested in "hidden costs" so here are a few things that are extra. We'll ensure that you are clear on any costs before you actually commit to moving forward with the trial program. We encourage you to ask questions about any need. 
Second month onward of subscription fees (these generally start at $499/month)
Advanced onboarding needs such as data matching or enrichment We'll work with you so you understand how to do these yourself. We're happy to do these for you but there is an additional charge.
eBay template creation or conversion
Other needs requiring professional services
Advanced automations (EDI, for example)
We also have a managed services team that can, for a fee, assist with everything from listing to customer service to warehousing and pick and pack.
Apply for Access to the SureDone Trial
We'd like to speak with any current FedEx customers interested in participating (we work with many enterprises and brands selling $5mil+/month and growing businesses selling less than $10k/month), but if you currently sell between $10,000 and $400,000 on eBay, Amazon, Walmart and/or BigCommerce (already selling on multiple channels is great, or you're looking to expand to multiple channels), and are willing to commit to the work necessary to organize and structure your data (we'll help) plus attend training, and you can support the time and cost of continuing after the first month, we'd be especially interested in speaking!
"It's in our DNA to bring this type of software to life and what gets me up in the morning is knowing SureDone is helping our customers grow, making their lives easier and pushing the Internet forward."
– Jason Nadaf, CEO/Founder, SureDone