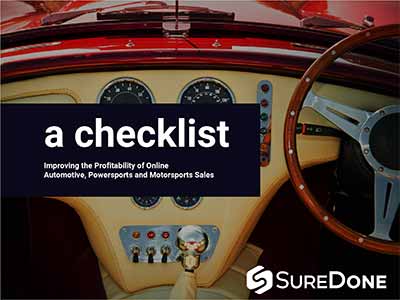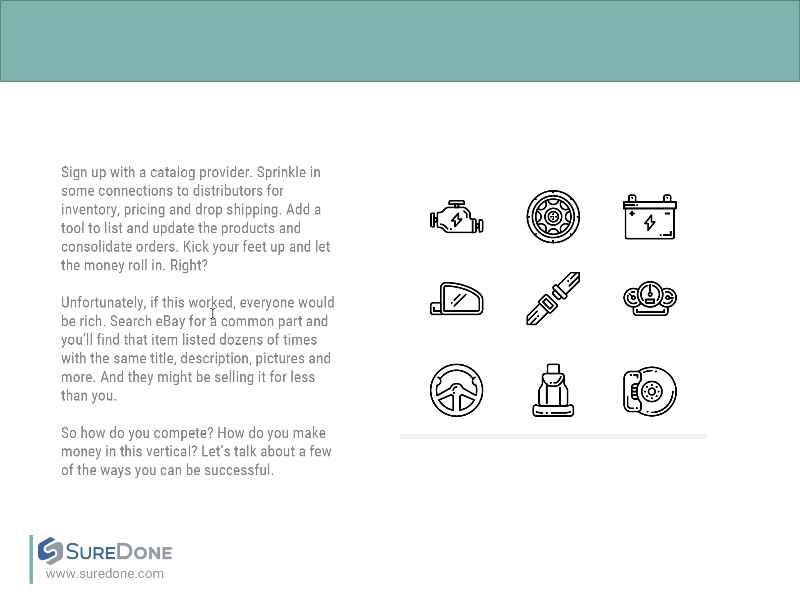 DOWNLOAD OUR 11 POINT CHECKLIST TO IMPROVE P&A PROFITABILITY
Let's face it. It's tough to make a profit in the aftermarket space when there's so much competition, hundreds of thousands of products, margins can be so slim and marketplace programs really weren't designed for this vertical.
We've spoken to numerous automotive, motorsports and powersports P&A sellers and curated their top tips into an 11 point checklist with recommendations and activities.
From types of products to product optimization to trust to policies and programs, our checklist will ask tough questions and give you proven approaches to increasing your profitability.
To receive a link to the checklist via e-mail, enter your information here:

SureDone Inc.® Copyright 2012 – 2021. All Rights Reserved. SureDone® and its logo are registered trademarks of SureDone, Inc. in the US and other countries.