A Lot Has Been Happening These Past Few Months
And for a limited time we're accepting new applicants for our 12 for 10 program (limited to 5 customers). Buy 10 months of service and get 12 months – and lock in your rate during the entire time of the contract. It's great for growing businesses! Plus, we're throwing in a free inventory automation at NO ADDITIONAL COST!

Suredone 3.0 arrived
One of our largest upgrades ever, SureDone V3 replaced one of the last legacy components of SureDone with an amazing new order management system. This OMS sets a foundation for numerous new features today and tomorrow, including dropshipping, integrated shipping label generation, order custom fields, configurable "all order" column selection, better order exporting and more.
Hello Jet.Com
You may not have noticed, but if you visit the Settings > Plugin page in your account you'll now see the Jet.com logo. We're excited to release this new channel which focuses on urban markets and encourages sales through special incentives like JetCash. Here's our
press release
on the topic, and
here are the guides
to set it up!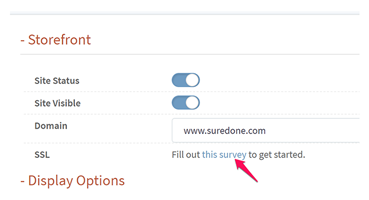 Free SSL For Storefronts!
Google recently started ranking websites that aren't secured lower than those that are. To us, that means that secure websites should be standard. So – we're now providing SSL for storefronts for free! There's a little work that needs to be done by you in order to make it happen, and it all starts by going to Settings > Storefront in your account and clicking on the link that says "Fill out this survey to get started."

Vendor Dropshipping
With our SureDone V3 upgraded order management system we now have our phase one dropshipping module complete. Dropshipping leverages our advanced automation engine which routes orders with tagged products to a selected dropshipping partner – as FTP/CSV, PDF, eMail, EDI, API or whatever format they are looking for, and then receives tracking information to send back to marketplaces. If you're interested, let us know!
EBAY PRODUCT BASED SHOPPING
Within the next week or so we'll be releasing eBay Product Based Shopping Phase 2. We've already released Phase 1, but Phase 2 provides the ability to add new products to the eBay catalog and expands PBSE to additional categories. More information can be found at
eBay's developer site
.

MAGENTO 2!
For release in very early November – Magento 2! This will be a full integration with the Magento 2 platform and also include throttling of the connection to the Magento server to account for how Magento deals with large amounts of data transfer and priority queuing of inventory changes.
SEMA DATA CO-OP INTEGRATION!
For release in time for SEMA, SureDone will be integrating with the SEMA Data Co-Op data repository! Once you're authorized for access to the brand on the SDC site, enter your SDC credentials into SureDone and watch your data sync!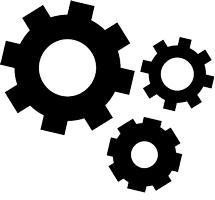 MORE AUTOMATIONS
Now that we have such an amazing advanced automation engine, we're working to come out with as many ready-to-go connections as possible. Soon we'll have drop ship automations to vendors such as Meyer, Turn14 and Motovicity, plus we're creating lightweight connections to marketplaces such as NewEgg (inventory and order sync). If you're looking for an automation, let us know!
Lots of New Features
From Amazon Vendor Central to Shopify to an upgraded Storefront to Etsy, eBay, Amazon and other marketplace enhancements – we're not slowing down!
Managing Your Business Doesn't Have to Be Hard.
"It's in our DNA to bring this type of software to life and what gets me up in the morning is knowing SureDone is helping our customers grow, making their lives easier and pushing the Internet forward."
– Jason Nadaf, CEO/Founder, SureDone